Dental Implants – Plainville, CT
Recreate the Look & Feel of Your Original Smile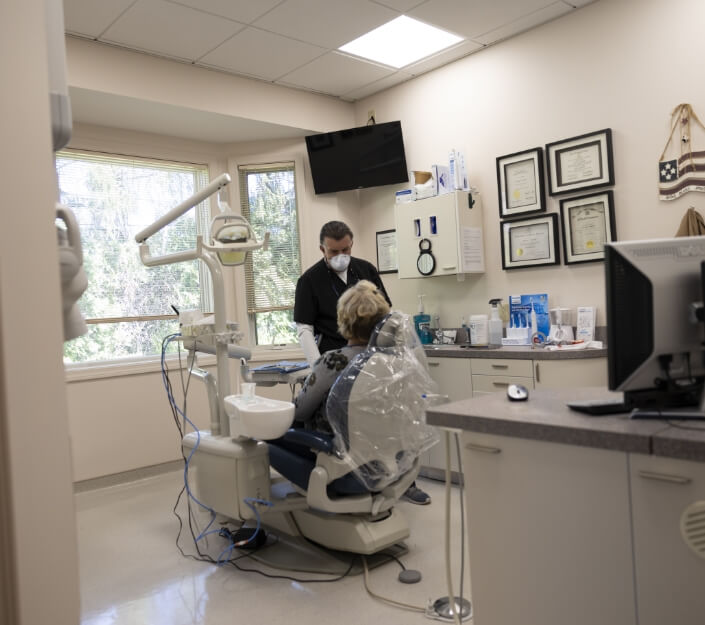 If you've replaced your missing teeth with dentures or a dental bridge, you might have been disappointed at how they didn't quite feel like your natural teeth. With dental implants, that's no longer an issue! As the only tooth replacement to bring back the entire structure of a missing tooth, dental implants recreate the look and feel of your original smile. Plus, they have the potential to last for several decades or even a lifetime! Get in touch with our team at Central Connecticut Dental Group today to schedule your dental implant consultation.
Why Choose Central CT Dental Group for Dental Implants?
Trusted by Plainville Families for Almost 50 Years
Partnered with Local Experts for Dental Implant Surgery
Advanced Dental Technology for Comfortable, Precise Treatment
What Are Dental Implants?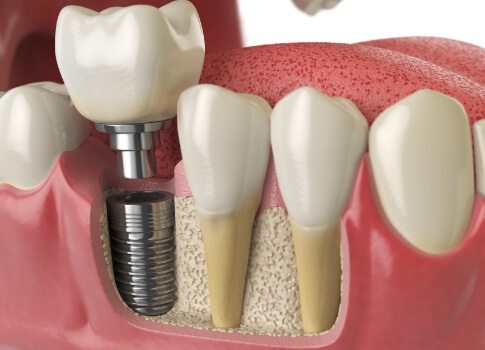 Dental implants are small, screw-shaped posts that are meant to replace the roots of your teeth. They're typically made from titanium and other materials with biocompatible properties. This means that, after the implants have been surgically positioned in your jaw, they integrate with the surrounding bone and tissue until they're just as firmly attached as your natural teeth. Once this process is finished, the implants can support dental crowns, bridges, or dentures, depending on the number of teeth you're missing.
The 4-Step Dental Implant Process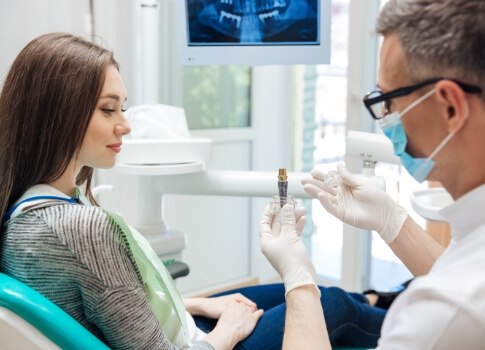 The dental implant process involves multiple appointments over the course of several months, but considering implants can potentially last a lifetime, they're worth waiting for! Most dental implant patients go through these four basic phases:
Initial consultation – First, our dentists take X-rays of your jaw and mouth as well as impressions of your teeth. This helps them determine whether you're eligible for dental implants and design the prosthetic teeth that will eventually be placed on top of them.
Dental implant surgery – A trusted periodontist or oral surgeon will place the implant posts in specific areas of your jawbone.
Osseointegration / abutment placement – The implants will bond to your jawbone, which usually takes up to six months. Then, you'll have metal connectors called abutments surgically attached onto the implants.
Restoration – Lastly, we can fit your personalized prosthetic teeth onto your abutments.
Benefits of Dental Implants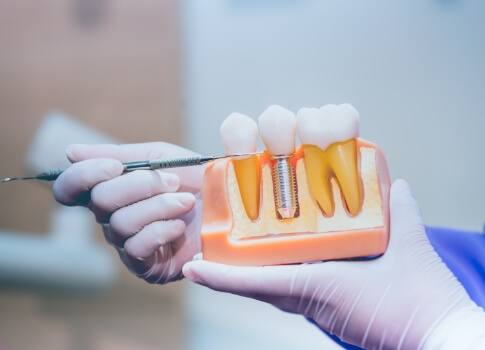 Why choose dental implants over other methods of replacing your teeth? Some of the unique benefits of dental implants include:
Bringing back missing teeth without altering your remaining ones or irritating your gums.
Restoring your ability to talk, chew, and smile.
Always staying in place and never shifting.
Preserving your jawbone's strength.
Being able to last for 30+ years on average.
Who Dental Implants Can Help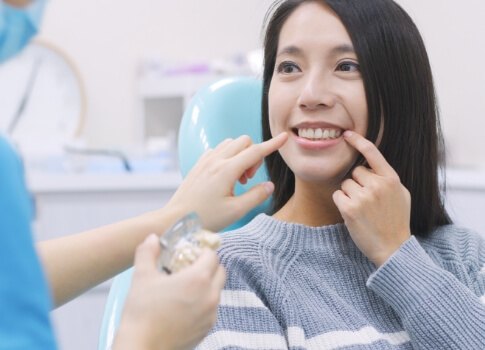 The only way to know whether dental implants are right for you is to attend a consultation, but generally speaking, most healthy adults are eligible for dental implants. Our dentists can review the density of your jawbone, your current oral health, and your medical history to determine whether you need any preliminary procedures before dental implant placement. Once you're ready, we can plan out your treatment to replace any number of missing teeth.
Missing One Tooth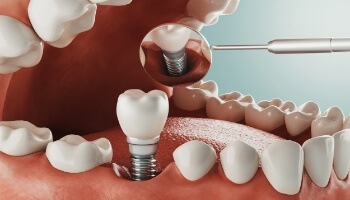 For a single lost tooth, an implant post can be positioned into the empty space and then restored with a personalized, lifelike dental crown. This solution blends in with your surrounding teeth without requiring any alteration of healthy tooth structure.
Missing Multiple Teeth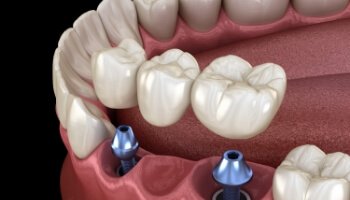 Rather than weakening your remaining teeth by having them support a traditional dental bridge, we can replace multiple consecutive missing teeth by securing a bridge onto just two implants – one placed at either end of the gap. Compared to conventional bridges, implant bridges are sturdier, healthier, and more conservative.
Missing All Teeth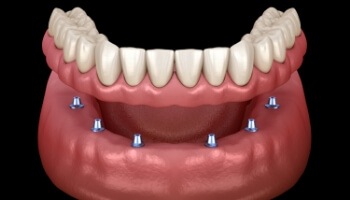 Even a full denture can be supported by just four to eight implants in most cases. Implant dentures address many of the common complaints of regular dentures; they don't slip around, they enhance your chewing power, and they can be cared for much more easily.
Understanding the Cost of Dental Implants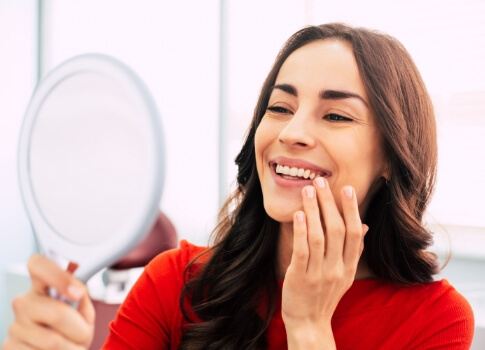 Before we can determine how much your dental implant treatment will cost, we'll need to review several factors, including the type of restoration you need and whether you require any prep work before dental implant surgery. Once we've given you a cost estimate, we can help you explore your financing options, such as CareCredit. Keep in mind that with dental implants, you'll be making a long-term investment that can pay for itself multiple times over.